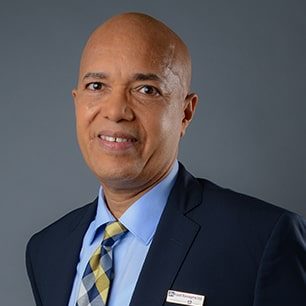 Patrick Blake
Senior Accounting Manager
Patrick Blake has been part of the JN Group for over 32 years; he has served the Internal Audit Department of Jamaica National Building Society as a Senior Auditor and subsequently as Audit Supervisor after being promoted.
Patrick also served in the Finance Department as an Accounting Supervisor.
He was transferred to JN Fund Managers Limited in 1997 (then operating as Investment Managers Limited). The company rebranded and restructured as JN Fund Managers Limited and he was placed in charge of the coordinating and management of the Accounting Department.
Patrick is a Chartered Accountant (C.A.), and is a member of the Institute of Chartered Accountants of Jamaica (ICAJ), an Affiliate of the Association of Chartered Certified Accountants (ACCA) and is also a member of the Association of Accounting Technicians (AAT).