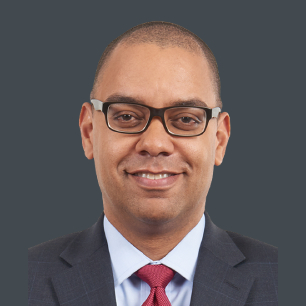 Brando Hayden
Managing Director
Brando Hayden was appointed Managing Director of JN Fund Managers and JN Private Capital effective May 2022. He joined The Jamaica National Group as Assistant General Manager, JN Private Capital in March 2019. Mr Hayden was previously General Manager at JN Fund Managers (2013-2016).
He brings over two decades of diverse experience to the Group, having specialized in global treasury, asset management and institutional sales and trading. His career in financial services covers emerging market fixed income trading at Bankers Trust, currencies at Morgan Stanley, energy derivatives at Enron Global Markets and equity derivatives at UBS. Mr. Hayden's experience also includes senior positions with financial services firms in Jamaica. He served as Head of Trading for NCB Capital Markets, Head of Trading at JMMB and Head of Treasury at JNBS.
A graduate of Munro College (Potsdam, St. Elizabeth), Mr. Hayden holds an MBA in Finance and International Business from New York University's Leonard N. Stern School of Business and a BBA in Finance from The City University of New York, Baruch College. Mr. Hayden is also a registered Athlete's Representative (JAM) with World Athletics (formerly IAAF).