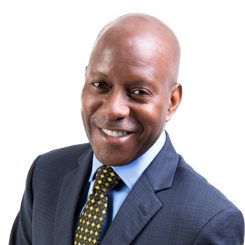 Peter Morris, MBA, BSc (Hons)
Mr. Peter Morris is Chairman of JN Life Insurance Company Limited and JN Mutual Funds. He was appointed Chairman of JN General Insurance Company Limited in April 2019 and has been a Director of the company since 1999.
He is a Director of The Jamaica National Group Limited, JN Financial Group Limited, JN Bank Limited and JN Fund Managers Limited.
Mr Morris joined the Board of the Jamaica National Building Society (JNBS) in 1993, and was subsequently appointed to other Boards in the JN Group. JNBS was converted to a commercial bank in 2017 with the launch of JN Bank.
Mr. Morris has a Bachelor's Degree in Economics from The University of the West Indies and an MBA in Finance from the Columbia University Graduate School of Business. He has more than 25 years of business experience at the management and Board level in Jamaica, the United Kingdom and the United States.