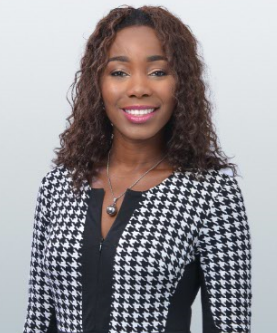 Indicator

Period

Data

Year/Year

YTD Chg

Mth/Mth

Current

Similar Period

Last Year

Inflation Rate
Dec-17
0.60%
0.30%
*5.2%
Three Month T-Bill Avg Yield
Jan-18
3.99%
5.62%
-163bps
-170bps
-19bps
Six Month T-Bill Avg Yield
Jan-18
4.16%
6.27%
-211bps
-240bps
-47bps
Interest Rate on BOJ

Overnight Rate (policy rate)

Jan-18
3.00%
**3.25%
Commercial Bank Loans

(J$M)

Sep-17
$620,449.26
$488,016.32
27.14%
25.24%
1.11%
Current Account Deficit

(US$M)

July – Sept

2017

-$305.56
-$186.30
484.62%
NIR (US$M)
Dec-17
$3,208.29
$2,719.37
17.98%
17.98%
2.95%
Remittance (Inflows US$M)
Aug-17
$191.60
$194.10
-1.29%
-13.81%
-1.74%
FX Rate J$ : US$1
2-Feb-18
$125.75
$128.44
-2.09%
0.60%
0.80%
Junior Market Index
2-Feb-18
2,976.06
2,891.52
2.92%
8.93%
8.84%
Junior Market Capitalisation

(J$B)

2-Feb-18
$125.06
$115.29
8.47%
8.94%
8.85%
JSE Main Market Index
2-Feb-18
287,424.99
219,012.48
31.24%
-0.33%
-0.53%
JSE Volume Traded YTD (B

units)

31-Dec-17
0.14
0.24
-40.20%
JSE Main Market

Capitalisation (J$B)

2-Feb-18
$1,046.50
$797.19
31.27%
-0.21%
-0.54%
Sources: BOJ, STATIN, JSE
Commentary
The United States (US) trade deficit in December 2017 widened to the highest levels since October 2008. The US trade deficit increased by 5.3%
to $53.1 billion in December 2017, above market expectations of $52.0 billion. This increase was attributable to imports rising by 2.5% to a
record of $256 billion in December 2017, boosted by record US purchases of consumer goods, capital goods and food producers. Meanwhile,
exports rose by 1.8% to $203.4 billion, led by record shipments of capital goods and gains in industrial supplies and materials. The widening of
the deficit has led to US Gross Domestic Product (GDP) falling below its anticipated expansion rate of 3% to 2.6%.