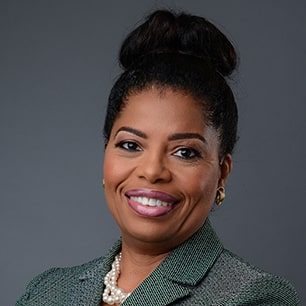 Sharon Whitelocke
Deputy General Manager
Sharon Whitelocke is responsible for management and oversight for Information Technology and Operations.
She has over two decades of experience in the financial industry with a wide range of knowledge in research, product development, and operations. She has been instrumental in the development of JNFM's product offerings as well as expanding new growth and operational efficiencies.
Prior to joining the JNFM team in 2002 she worked at Mayberry investments Limited and International Trust & Merchant Bank.
She was promoted to the post of Assistant General Manager in 2013 and two years later, to Deputy General Manager.
Sharon graduated from the University of the West Indies, Mona with a Bachelor of Science degree in Management Studies and earned a Masters degree in Management Information Systems from the University of South Florida, USA.