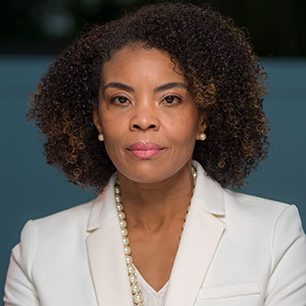 Sonja Salmon, MBA, JD, LLB, BA
Sonja Salmon joined the Board of JN Fund Managers in 2019, bringing a wealth of knowledge as a senior executive with more than 15 years of experience in the banking and financial services industry, as well as in entrepreneurship.
She started her career as a financial services lawyer, working with multi-national clients on financing structures and commercial real estate at one of Canada's largest law firms. She spent seven years at RBC Financial Group as Senior Legal Counsel, leading global mergers & acquisitions. Joining HSBC as General Counsel, she assumed responsibility for the Caribbean region and completed the integration of Bank of Bermuda into HSBC. She then led the credit risk, audit and compliance teams as Chief Risk Officer for nearly three years before returning with HSBC to Toronto.
Ms Salmon launched the luxury travel brand, Ebby Rane and now acts as Chairman. She also launched SMS Consulting, which offered tailored business strategy solutions for small to mid-sized businesses.
She now leads the Western Caribbean region for Sol Petroleum, a fuel marketer and operator under the Esso licensed brand for convenience store. Prior to that appointment, she was Director for Strategy of the Canada Pension Plan Investment Board, and Independent Strategy and Business Consultant to the Business Development Bank.
She has previously served as Chairman of the Canadian Protector Company, as director of the Bermuda Dance Foundation, as an advisor for Ryerson University Fashion Zone for start-up companies and has served Opportunity International for many years.
Ms Salmon earned a Juris Doctor degree from the University of Detroit Mercy, an MBA from Wilfrid Laurier University, an LL.B. from the University of Windsor, and a B.A. in Finance and Economics from the University of Western Ontario. She has completed Executive Education programs at Harvard University and Insead Business School. She is an accredited non-executive director from the Chartered Governance Institute of Canada.